About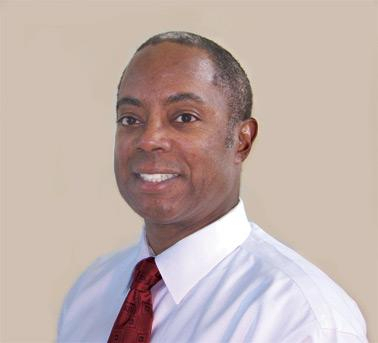 Mark Ridgley
Owner, Radius Teknologies, LLC
Certified LabVIEW Developer (CLD)
Certified TestStand Architect (CTA)

Certified Professional Instructor (CPI)
LabVIEW Champion
Mark is a Certified LabVIEW Developer, Certified TestStand Architect and Certified Professional Instructor who has been selected as a "LabVIEW Champion" and "Premier Instructor" by National Instruments.
He uses his experience in designing, developing and implementing measurement, automation and control systems to deliver custom LabVIEW and TestStand solutions for customers representing a wide range of business sectors including academic, consumer electronics, medical device testing, automotive, industrial control and aerospace/military.
He frequently presents at LabVIEW User Group meetings in Minneapolis, Minnesota and has been invited by NI to present technical sessions at NI's LabVIEW Developer Education Day events and NIWeek in Austin, Texas. His presentations usually emphasize the importance of designing professional applications that are scalable, modular, reusable, extensible, simple and that also provide a positive out-of-box experience (OOBE) for customers.
As a Premier Instructor, Mark is frequently called upon to deliver regional, onsite and virtual training courses to NI's key customers throughout the United States. He is skilled at training new and experienced users to leverage the advanced capabilities of LabVIEW and TestStand to develop sophisticated data acquisition and analysis applications, intuitive user interfaces, stand-alone executables, test frameworks and test sequences. Mark is one of a select few Certified Professional Instructors authorized by National Instruments to teach the Using NI LabVIEW for Test and Automation in Regulated Markets course. The consistently exceptional feedback that Mark receives from students reflects his proficiency in delivering high quality training on the following NI products:

LabVIEW Core 1
LabVIEW Core 2
LabVIEW Core 3
LabVIEW Instrument Control
LabVIEW Performance
Advanced Architectures in LabVIEW
Object-Oriented Design and Programming in LabVIEW
Developing Test Programs Using TestStand
Architecting Test Systems Using TestStand
Instrument Control
LabVIEW in Regulated Markets
Managing Software Engineering in LabVIEW

Test Program Development with STS

Test Code Module Development with STS

DIAdem Basics

DIAdem Advanced





Meet the team behind Radius Teknologies, LLC
Radius Teknologies, LLC is dedicated to enabling our customers' success. We are able to focus on delivering value to our customers because of the efforts, guidance and support of a dedicated team of legal, financial and insurance professionals who contribute to our own success.
Meet our team:

Attorney at Law

Douglas P. Radunz

Radunz Law
2410 Centre Village
431 South Seventh Street

Minneapolis, Minnesota 55415
Main: 612-337-5353
Fax: 612-337-5472
Accountant
Michael J. Condon, CPA
Thoresen Diaby Helle Condon & Dodge, Inc.
600 Highway 169 South
Suite 1960
Minneapolis, MN 55426

Main: 763-545-2353
Direct:763-398-4521
Fax:763-354-7044
Wealth Management Advisor
John Michael Rusciano, CLU®, ChFC®

Northwestern Mutual Wealth Management Company

5201 Eden Ave
Ste 200
Edina, MN 55436-2316
Direct: 952-698-7007
Mobile: 612-310-6565
Business Insurance
Dan Zachman

Zachman Insurance Agency, Inc.

12725 43rd Street NE #101

St. Michael, MN 55376
Direct:763-497-2430
Gurstel Law Firm
6681 Country Club Drive
Golden Valley, MN 55427
Direct: 1-877-344-4002
Fax:1-877-750-6335
Contact us today
to discuss how Radius Teknologies, LLC can help you develop the solutions you need.